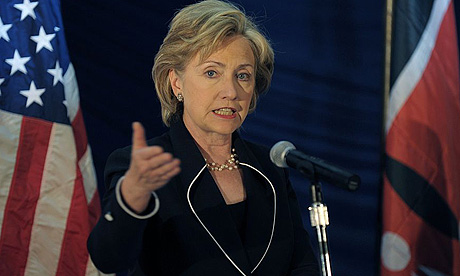 WASHINGTON - SAUDI activists have written an open letter to US Secretary of State Hillary Clinton, a champion of women's rights around the world, urging her to publicly press Saudi Arabia to let women drive.
The letter written by Saudi Women for Driving and distributed on Change.org has amassed more than 10,000 signatures of support throughout the United States, according to the website that petitions for social change.
'In the context of the Arab Spring and US commitments to support non-violent movements for democracy, now is the time for US leaders to show their support for Saudi women's rights,' said the letter to the chief US diplomat.
'We were encouraged to see media reports that US diplomats have quietly pressured the Saudi government to give women the right to drive.
'But given the recent arrests of women trying to drive, now is the time for the US to show its muscle and make that pressure public,' it continued.
The petition comes after Manal Sharif, a 32-year-old computer-security consultant, was arrested on May 22 after posting on YouTube a video of herself driving her car around the eastern Saudi city of Khobar. Many women are said to have followed her example. -- AFP